DYNAFORM, a simulation software for sheet metal forming, is developed by Engineering Technology Associates Inc.. The software was released in response to the users demands for a streamlined sheet metal forming simulation product. This complete package operates in a single code environment, includes explicit and implicit solvers, and features 2D and 3D capabilities. Specifically designed to improve efficiency, eta/DYNAFORM reduces the tryout time and costs that are associated with the design and development of the tooling process.
DYNAFORM
For rapid mesh generation from IGES surfaces, nothing beats DYNAFORM. Quality meshes can be generated for extremely complex tooling designs in a matter of seconds. DYNAFORM is specialty software for the sheet forming industry which generates an LS-DYNA input deck with a minimum of editing. DYNAFORM provides an integrated working environment in which pre-processing, post-processing, forming analysis, trimming, and spring back analysis can all be conducted under one operating environment. DYNAFORM can be sold as an add-on to LS-DYNA for existing Dyna users, or complete with LS-DYNA for new Dyna customers. Dynaform, also provides great functionality in a post-processor with superb shaded images and moveable light sources to provide top-notch images for video. DYNAFORM is available from MFAC for UNIX workstations, Linux computers and Windows-based PC's.
VPG
Virtual Proving Ground (VPG) is the core of the pre- and post-processor integrated into DYNAFORM, but has many more features for non-sheet forming applications. VPG is a general purpose pre- and post-processor for LS-DYNA and many other finite element codes. VPG is available for UNIX, Linux, and Windows operating systems and is distributed in Canada by MFAC.
ETA/VPG provides an efficient and comprehensive environment for the development of finite element models. In addition, eta/VPG delivers a unique set of tools which allow engineers to create and visualize advanced simulations for vehicle crashworthiness and dynamic durability.
Features of DYNAFORM:
DYNAFORM ensures the highest quality formed part & most efficient manufacturing process possible.  It can simulate every design during the design stage. Modules of DYNAFORM include:
Blank Size Engineering (BSE)
BSE is widely used for estimating blank size, along with blank nesting for maximum material usage, scrap & piece price. The plug-in is used to predict thinning, thickening & also to generate a forming limit diagram (FLD). 
Formability Simulation (FS)
FS facilitates the rapid development & validation of single-station & progressive die designs. It uncovers hidden problem areas & enables designers to optimize designs based on accurate forming results. 
Die Evaluation (D-Eval)
Since most tooling designs are done in a CAD environment, DYNAFORM's D-Eval Module was specially created to support and analyze CAD based tooling and engineering designs.
Die System Analysis (DSA)
DSA efficiently predicts many stamping related concerns within the die production line. It is used to analyze scrap shedding/removal, die structural integrity & sheet metal transferring/handling. 
Optimization Platform
This module helps users to go beyond identifying problem areas, by incorporating design optimization to improve performance and quality - reducing wrinkling, thinning and tearing
You can find more information in ETA website here: http://www.eta.com/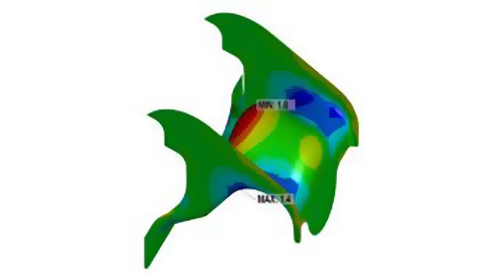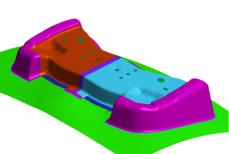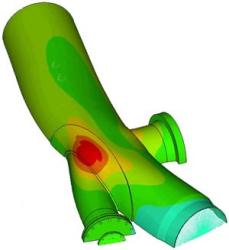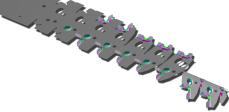 DYNAFORM License:
Download and installation instructions:
DYNAFORM software can be downloaded from http://www.eta.com/download-dynaform. Note that you will need to either register to create an account with ETA or sign-in to an existing account in order to download the software. Once it has been installed, please forward your eta.log file to [email protected].
Training and Support:
We are available to help you with your technical questions through phone and email, please do not hesitate to contact us.
For training requirements, please contact us for more information.